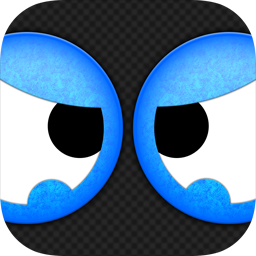 Eye Hate You
™
Separate the Hate!
Eye Hate You is the anti-"Match Three" puzzle.
Instead of moving identical eyes together on the grid,
you move them apart ... because they HATE each other!*
*You can tell by the way they glower at one another.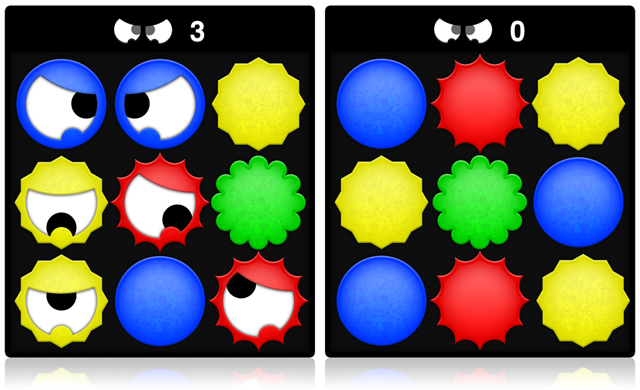 When no eye can see a match, everyone wins!
A simple puzzle, Eye Hate You offers options to adjust the challenge.
Five grid sizes.
Four difficulty levels.
Two "grid-twisting" behaviors.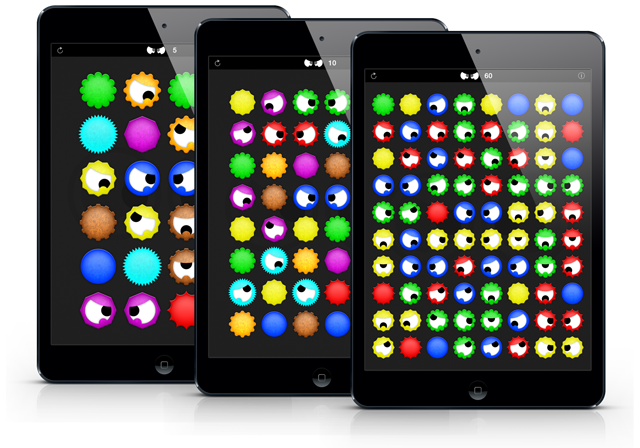 The smallest (4x6), mediumest (6x8), and largest (8x10) of five grids.
Eye Hate You ... You'll love it!
Give it a tr-eye!
Tricochet, the triple-ricochet design, Trigger, piClock, Tri, Eye Hate You, and Solly are trademarks of Blue McConnell. iPhone and iPad are trademarks of Apple, Inc.